Great Things Are Happening at 5Star Bank!
We've watched closely as your financial needs have become more diverse and we're evolving right along with you. The visual brand is more contemporary and dynamic, better reflecting our position as a forward-thinking organization with ambitious goals for the future. The new brand starts with a new logo and tagline: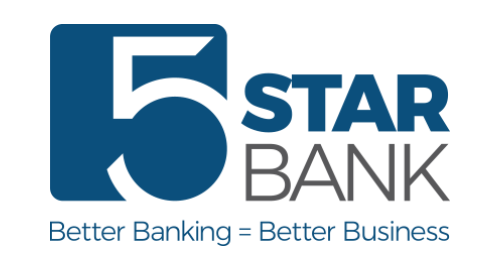 You will also see us use an "extended" logo for various business lines such as Business Credit and Mortgage: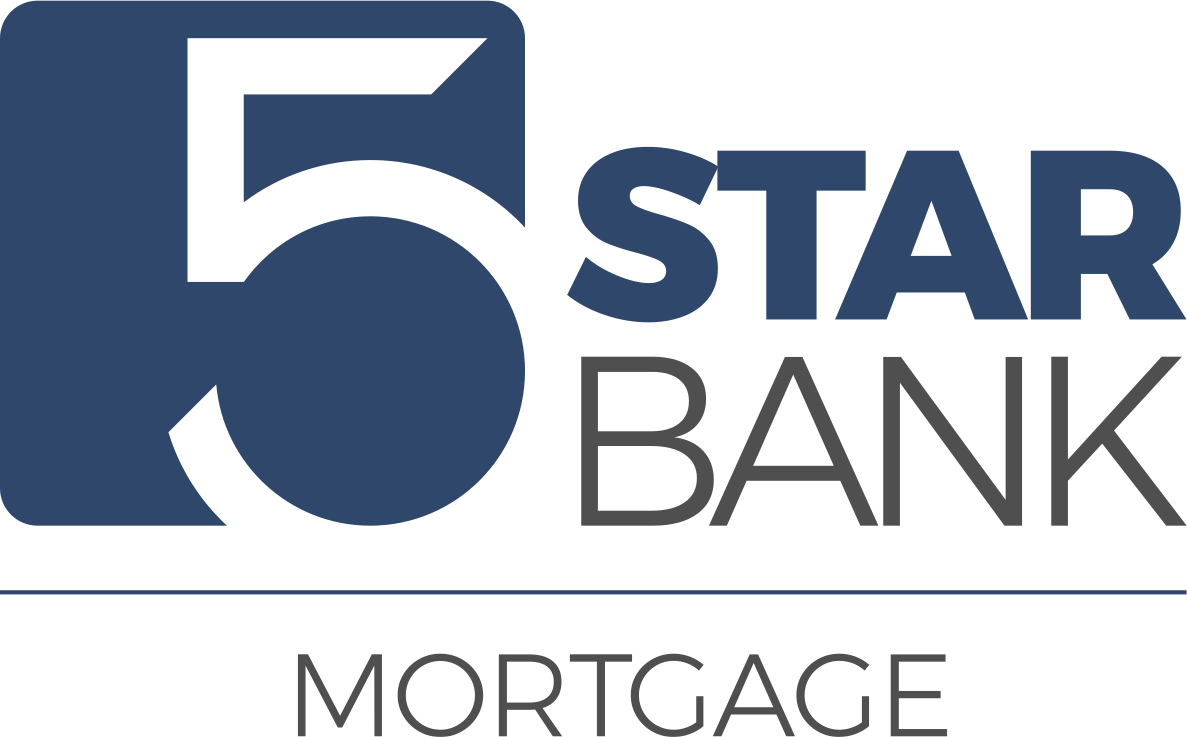 Our Mission & Brand Promise
We have developed a new mission and brand promise; one that reflects our desire to be the leading bank for small- and medium-sized businesses in the Colorado Springs and Denver markets. This is our commitment to you!
Mission: To help small and medium-sized businesses in Colorado succeed by providing expert advice and financial solutions.
Our Brand Promise: At 5Star Bank, we promise to help business owners, their families and employees succeed financially by providing smart, collaborative service and expert financial solutions. 5Star Bank focuses on your business success to drive economic growth in the communities that we serve.
Local Bank, Local Decisions
Our look may evolve but the essence of who we are has not changed. We remain locally-owned and operated. There hasn't been a buyout, nor do we have a new management team. With an entrepreneurial spirit, we are focused on providing banking solutions to consumers, businesses, their owners, families and employees in the communities we serve.
Our bank policies, lending, and financial decisions are made right here where we all live and do business. This change is happening to solidify our strengths in commercial banking. You can still expect the same dedication to understanding your financial needs and finding the right solutions for you.
What's changing...
Logo and Brand Identity
We have a new logo, tagline, color palette and design identity. This new look will be on our signs, brochures, printed materials, forms, website, and online and bill pay platforms. This transition will take place over several months so you will see these things evolve and change over time.

Email Addresses
For some time now, our bank's website has been www.5star.bank. Recently, we upgraded our systems to align our email addresses with our website. All staff email addresses have changed to @5star.bank. For example, [email protected]
What's not changing…
Account Numbers
You will continue to use the same account numbers for all your accounts.
ATM, Debit and Credit Cards
You can continue to use your existing 5Star Bank checks, ATM/debit cards and credit cards. Service will continue uninterrupted.
Checks
You will continue to use your existing checks. Your account number and the bank's routing number are not changing.
Client Service
You can still trust that we'll provide the same superior service with the same people you've come to know.
Locations, Hours and Phone Numbers
All of our banking locations will maintain the same hours and phone numbers. Visit our Locations & Hours page for a location near you.
Management Team
As these changes are simply reflections of the new brand, the management team and staff that you've come to know and trust remains the same.
Online Banking
Your username and password for online banking and bill pay will remain the same. The only change you will see to the online banking platforms is our new logo. All of the other information on the site will remain the same, including your accounts, transactions, images, etc.
Website
Our website URL will remain: www.5star.bank